After you have finished there will be transports to Camp Nattvasan at Mora Gymnasium, about 800 metres from Vasaloppet's Trade Fair area. This is where your change of clothes, which you handed in at the start in Sälen, will be delivered, and it is where you deposit your skis. Here are possibilities of rest and lodging overnight, showers, sale of breakfast and light refreshments. Accommodation in a classroom with your own sleeping mat and sleeping bag costs 250 SEK per night and can be booked via the link below.
Follow the directions and you'll find your way!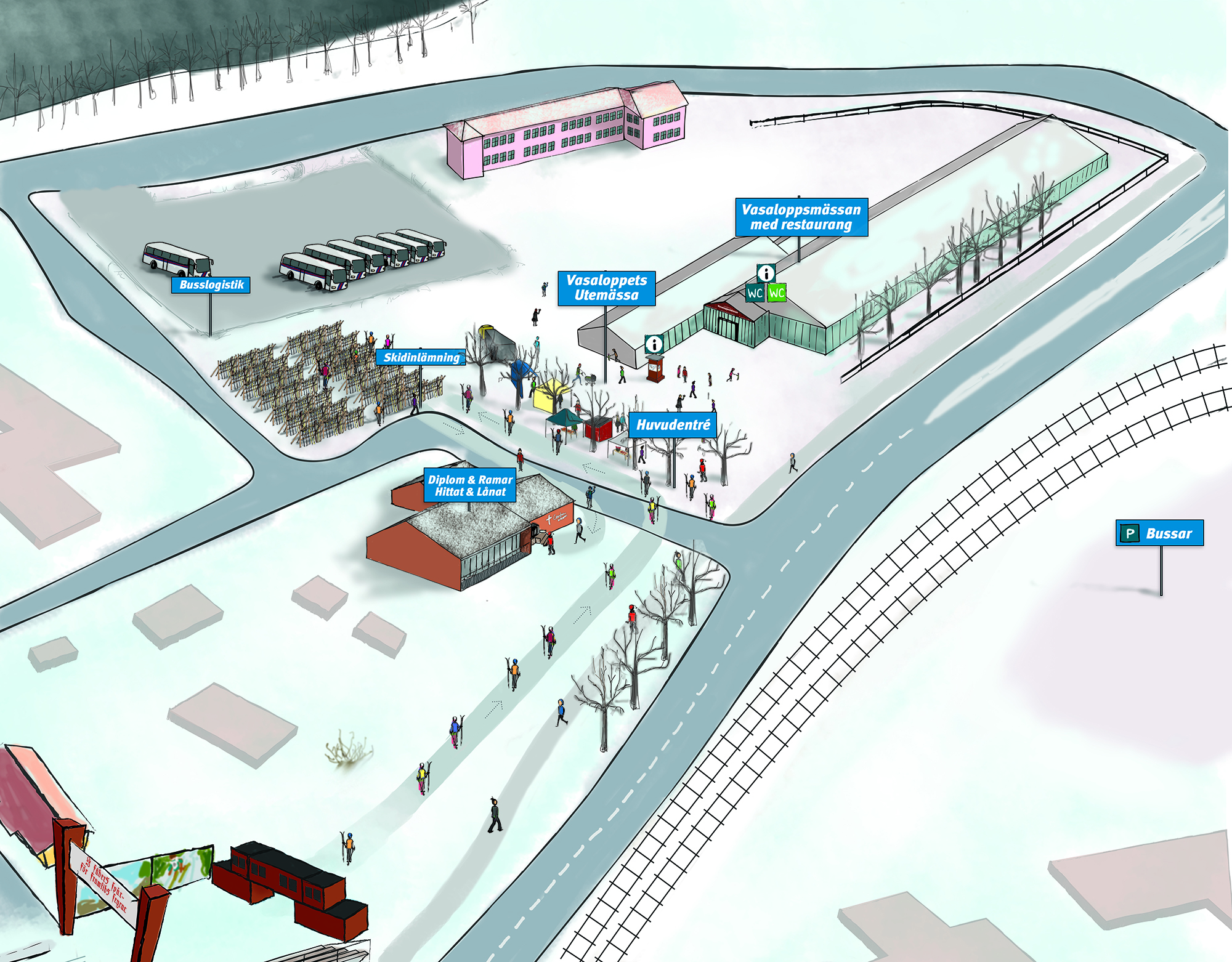 Situation map – After the finish (pdf)
Situation map – Mora (pdf)
Diploma, race profile and medal
All who complete the race are awarded a medal directly after finishing. As evidence of your achievement, you will receive a free diploma, which you collect on Saturday, March 4, at the Trade Fair area. Here you can also purchase a personal race profile and fine frames. Diploma and race profile can also be ordered later (with a fee) through My Pages.