Collect start number and data chip
All our participants must wear a start number and data chip. These are collected at the location you chose when registering; at our race offices at the Vasaloppet Trade Fair in Mora or the Vasaloppet start in Berga by, Sälen. You can change the location through My Pages up until the middle of February. Start numbers and data chips that are not collected the day before the race will be at the race office at your start location. On the page Opening Hours you can see when our race offices are open.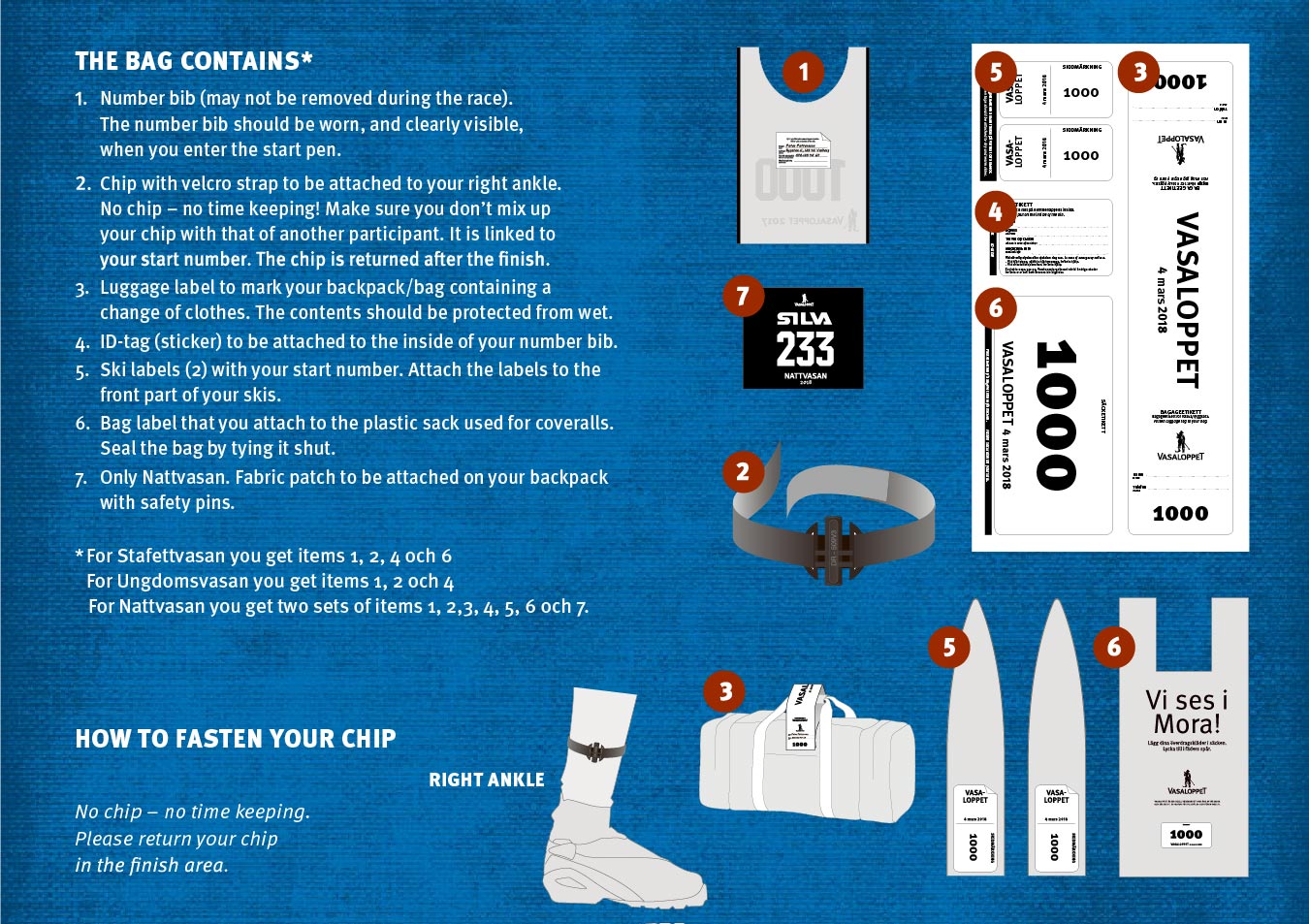 Start numbers for Nattvasan can be collected from Sunday February 24.
What to do with your clothes
Remember to protect your clothes from getting wet. A good way is to put your belongings in a bag inside your bag or backpack. Leave your bag with change of clothes at the start before entering the start pens.
Coveralls can be put in the plastic sack, which you get in your start envelope, and left together with your bag.
Bags and coveralls will be transported to your shower and changing rooms in Mora. Do not send your things by private transport.
How the start works
Joint start for all teams at 20:00. The start is divided into three Startgroups, assignment to the respective group is based on the estimated completion time you filled in when registering. Entering the start will be possible from 18:30 and you should be in place no later than 19:45.