2020-05-04 13:41
Work in the Vasaloppet Arena continues all year round
Snow and ice melts away from this winter's ski tracks and soon summer will enter the Vasaloppet Arena. This means that 90 km of bike and running tracks have to be kept in tip-top shape, something that doesn't happen by itself. Vasaloppet has seven year-round employees working the ninety-kilometre arena. We had a chat with Arena Manager Anders Holmberg about the work in the arena this spring.
After a wet and partly muddy Vasaloppet Summer Week 2019 there's still some restoration work to be done that there wasn't time for this past autumn. Supplementary reinforcement work will also make the arena hold even better in future.
"After the muddy summer week we didn't have time to finish all the after-work so we still have some left to do from Vasslan down to Mora (37 km). For example we'll be adding gravel, ditching and repairing wooden walkways and other potential damage," says Anders Holmberg.
Ahead of and during Vasaloppet's Winter Week 2020 over 100,000 cubic metres of snow were distributed, how did that affect the arena?
"We've worked to restore some of the bridges affected by the snow distribution this winter. There has also been some driving damage to the surface that we will sort out. But overall it feels good that the arena is holding up as well as it is. All the work we've put in this past decade is paying off, both in terms of the winter and summer races. But, and this is important to point out, it should be possible to safely cycle, run and walk in the Vasaloppet Arena during all the summer months, not just during our events. So there's lots to be done. Another idea is to strengthen our year-round signage in the arena.
Are there any planned course changes right now?
"No, not at present but some minor adjustment may be necessary later on."
Lastly, what do you wish for the most out in the Vasaloppet Arena this spring?
"That it will dry quickly so we can get to work, and so that the public can visit our beautiful arena."
Here's a view of Versjön, between Smågan and Mångsbodarna, Thursday, April 24, 2020. Work in the arena continues: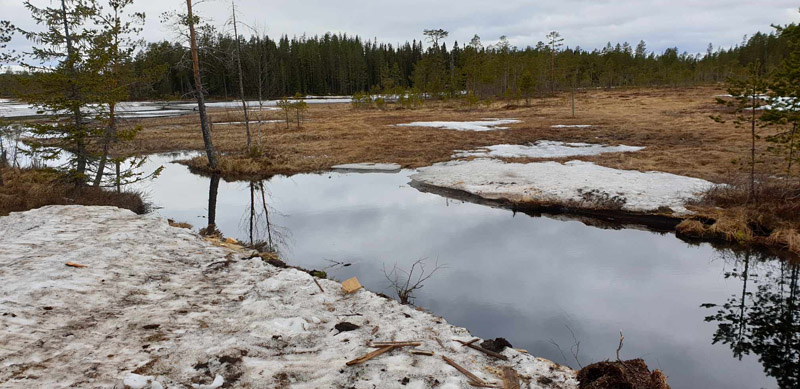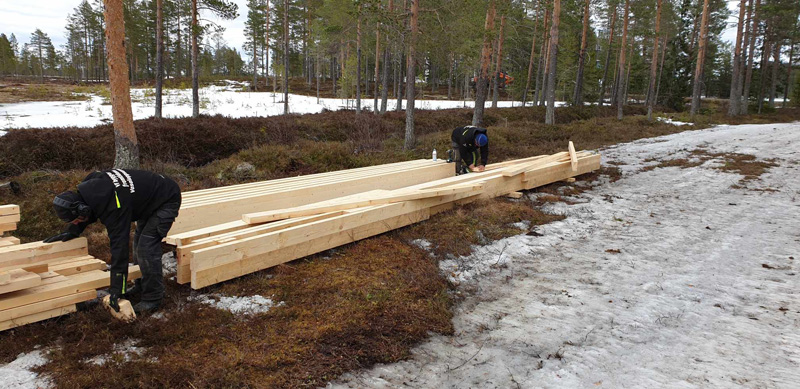 …and here's how it looks 12 km from Mora, Sunday, April 20, 2020. Training continues: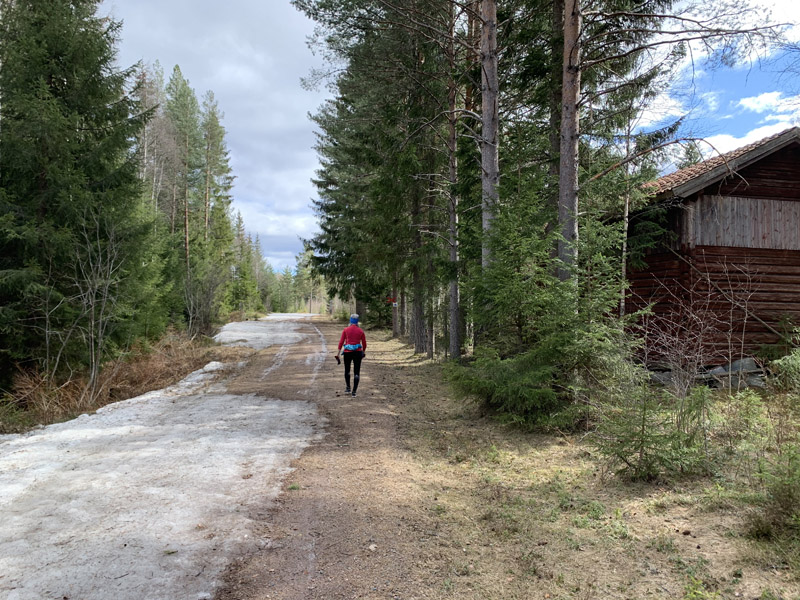 FACTS/The Vasaloppet Arena
Ninety kilometres long, 900 different land owners and conditions that alternate between marshes, paths, bridges, wooden walkways and forest roads. Arena development and maintenance is continuous work that never stops. Since 2017 Cykelvasan has, for example, been run completely off trafficked roads.
Cykelvasan 90 runs on 87.1 km forest road or gravel and 6.9 km asphalt. Ultravasan 90 runs on 60 km forest roads, 6 km gravel, 18 km paths and 6 km asphalt.