At Mora Gymnasium, about a kilometre from the finish, you'll find Camp Nattvasan, offering simple classroom lodging, using sleeping mats and sleeping bags that you bring yourself. The cost is 350 SEK per night.
Book lodging via Visit Dalarna
Check-in
You can check into Camp Nattvasan from Friday, March 3, at 13.30. That gives you access to your sleeping place where you can leave your luggage before heading to the start. Waxing sheds are available on the yard.
Showers
After finishing Nattvasan you will go by bus to the showers and Camp Nattvasan in Mora Gymnasium. Free buses run regularly between the finish area and the showers. Follow the directions from functionaries and you won't go wrong. At Mora Gymnasium you'll find the change of clothes that you left at the start in Sälen, and you can leave your skis at the ski depository.
Warm meals and breakfast
At Camp Nattvasan warm meals are available for purchase 22.00–05.00, and breakfast is available on Saturday 05.00–10.00. Breakfast can be booked with lodging, or at your arrival to Camp Nattvasan.
Bus to Sälen
Bus to Sälen center, via the Vasaloppet startin Sälen, depart following times from the finish area in Mora: 24.00, 02.00, 04.00, 06.00, 08.30 and 11.00.
Check out
You must check out on Saturday morning no later than 12.00.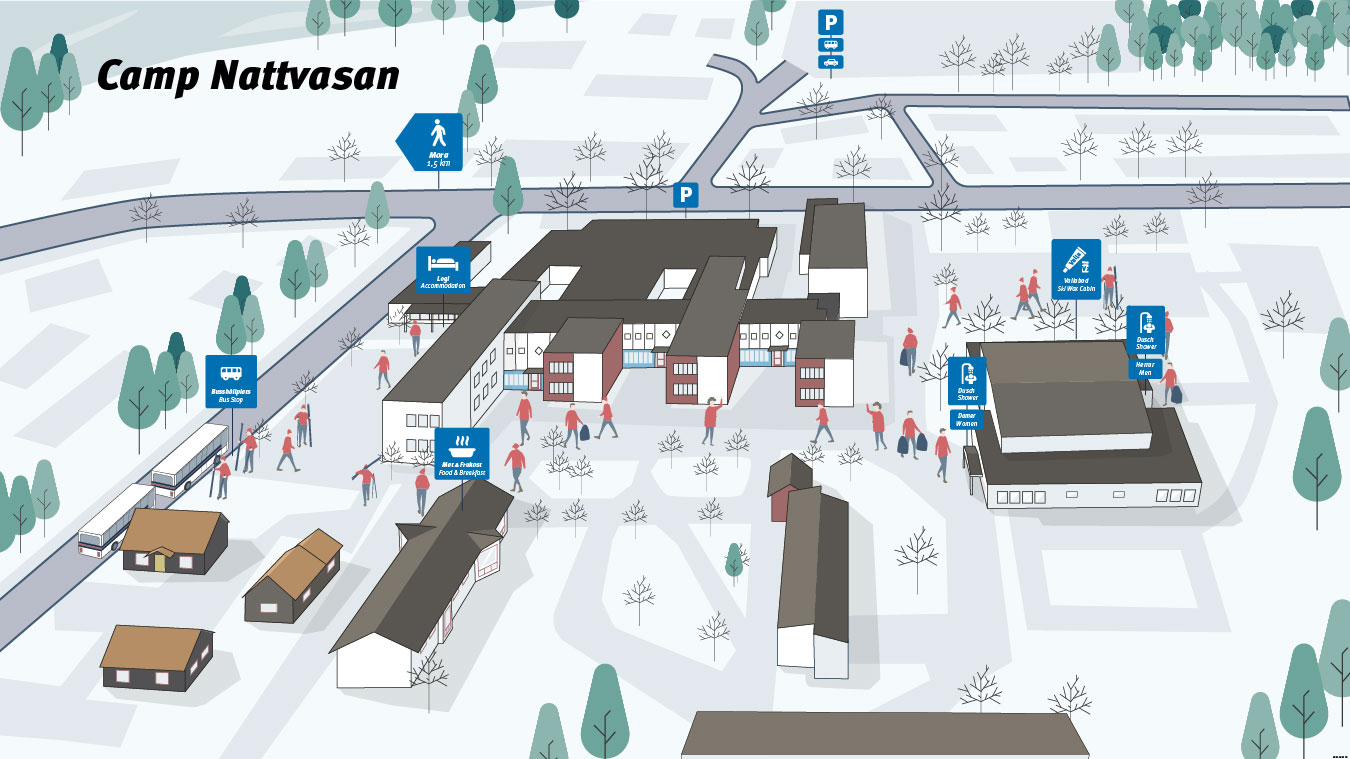 Site map – Camp Nattvasan (pdf)