Bus to start
Once in place at the event you can take the Vasaloppet buses to the start and back home after your finish. With the buses you're guaranteed to arrive well rested and on time, and you can leave your car at home. Tickets are sold at vasaloppet.se and at the bus entrance in Mora. We recommend advance booking to secure your place!
Read more and book ticket >
Traffic and transport >
Start list
In the start list, you will find all participants registered for our races.
Collect start number and data chip
All our participants must wear a start number and data chip. These are collected at our race office in Mora. On the page Opening Hours you can see when our race office is open.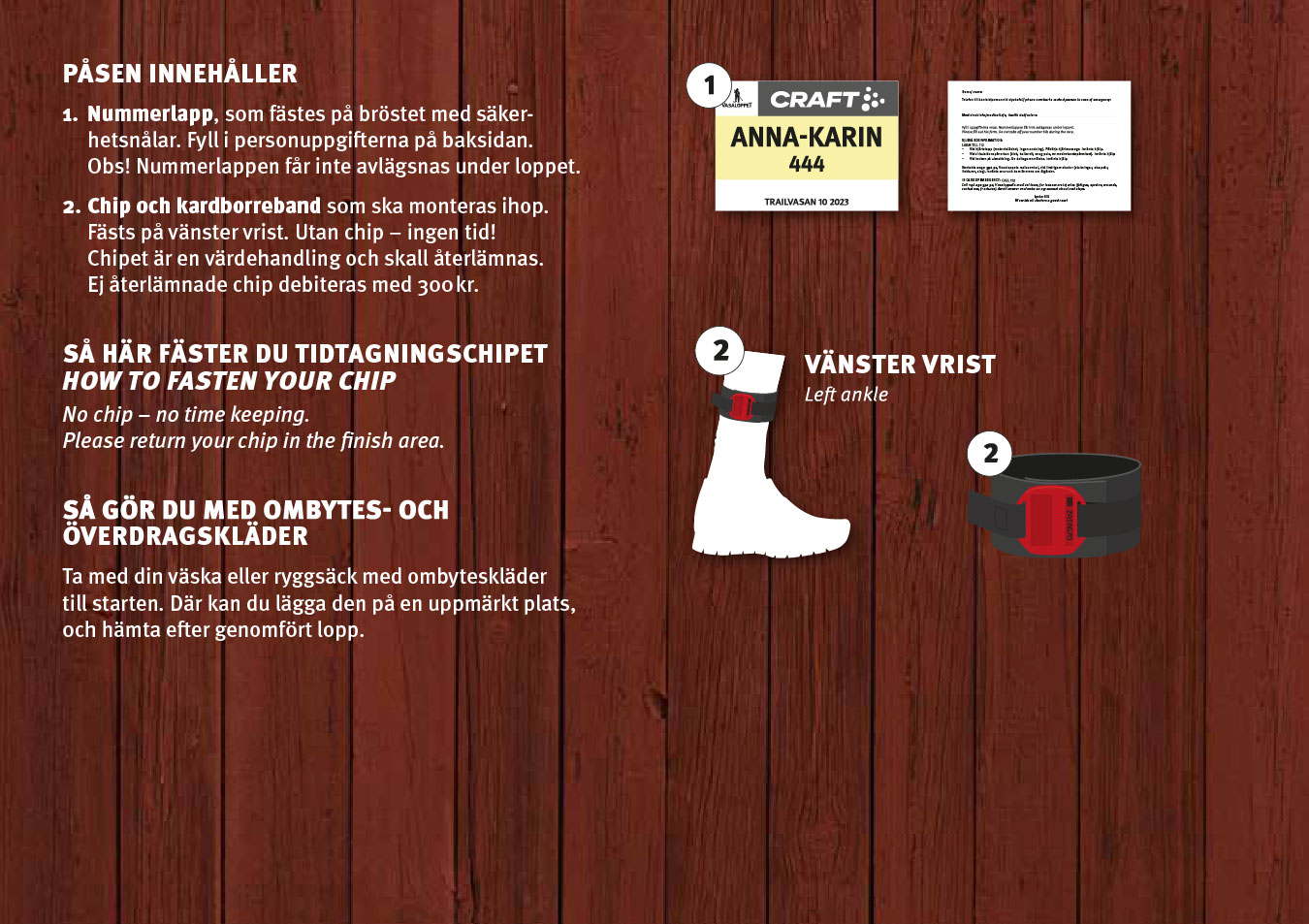 Start number to be attached to your chest and back using safety pins. Fill in your information on the back of the start number. The start number may not be removed during the race.
Chip with velcro strap to be attached to your left ankle. No chip – no time keeping! Make sure you don't mix up your chip with that of another participant. It is linked to your start number. The chip is returned after the finish. Any participant who doesn't return their chip will be charged 300 SEK.