What to do with your clothes
Pack a change of clothes in a backpack or bag. Label the bag using the luggage label you received when collecting your start number. Leave your luggage in good time at the specified location in the start area. Your bag will then be transported to Mora.
Important:
1. Remember to protect your change of clothes from getting wet.
2. Put your backpack/bag on the correct truck.
3. Do not send your things by private transport.
Dropbag in Evertsberg
At the start in Sälen you can send clothes to Evertsberg. Use the bag you got when collecting your start number and attach a luggage label. Put it on a trailer with a sign Evertsberg and we will transport it there.
After your finish in Mora you can pick it up along with your backpack or bag.
How the start works
Joint start at 05:00. The start pens open at 04.00. Your data chip will be registered at the entrance to the start pen.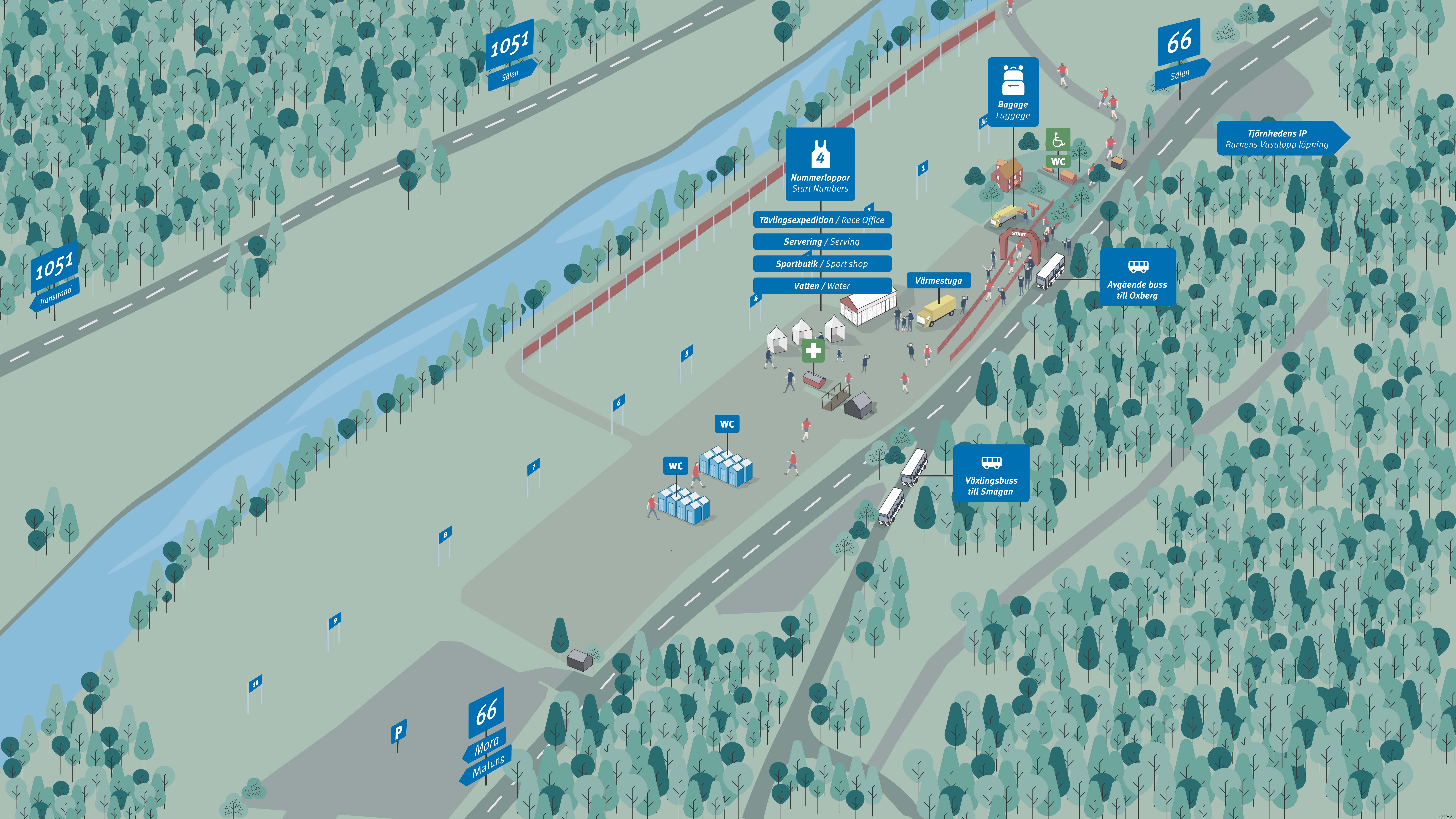 Site map – Start area Sälen (pdf)