Want to keep track of family members, friends and competitors as they struggle towards the finish line? There are several ways to follow specific participants. With our services you can receive continuous updates and time reports.
Automatic monitoring through app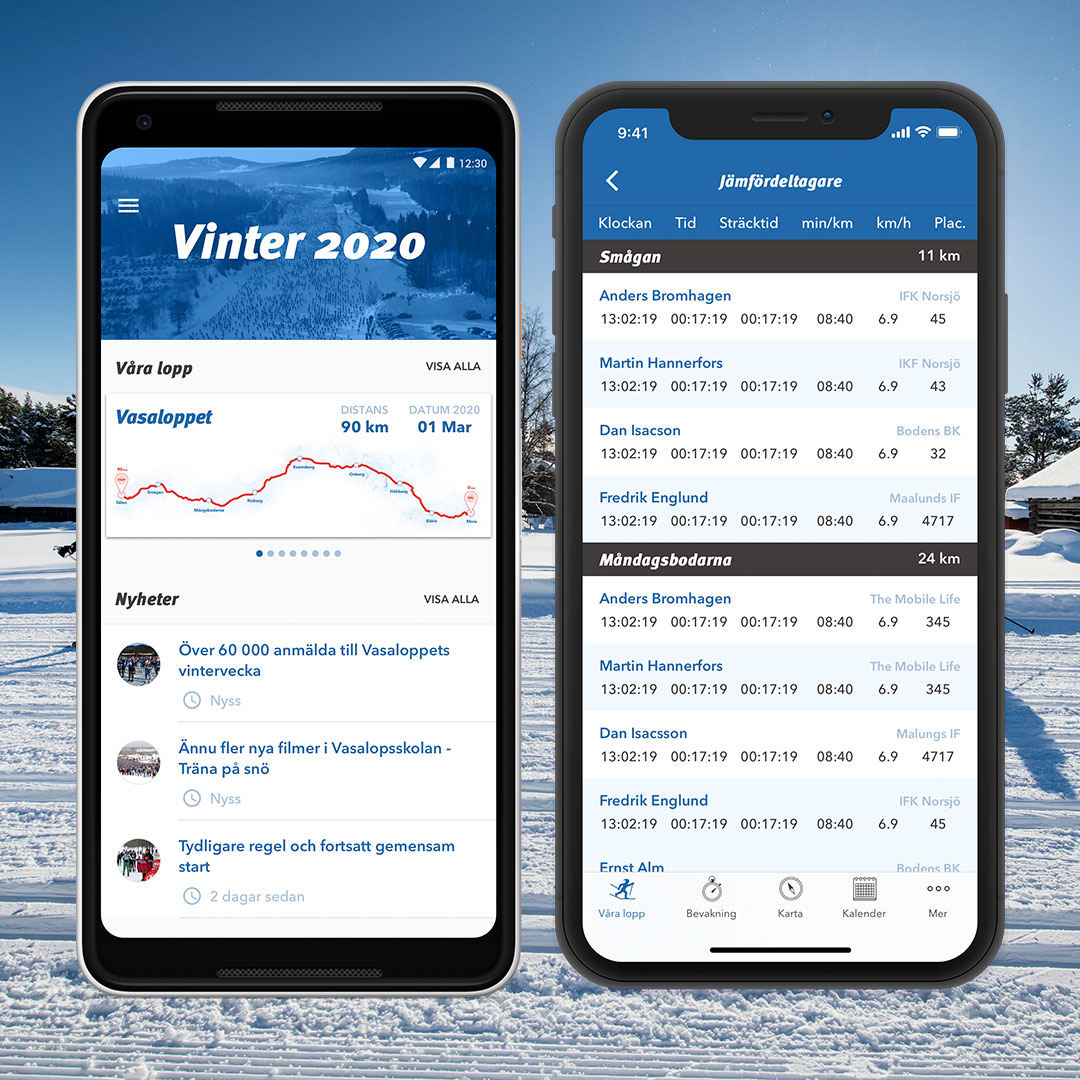 In the app Vasaloppet  you can find complete start lists for each event, and follow participants. You get up to date push notifications with intermediary times from each Vasaloppet checkpoint as the participant passes. You will also get an estimated time for when the participant is expected to arrive at the next checkpoint, and at the finish. This time is based on average speed but does not take weather conditions or other possible factors into account. You can find participants by searching their start number or name.
Vasaloppet.TV
During Vasaloppet's winter week you can follow our livestreamed events on Vasaloppet.TV. Here you will find camera feeds covering the track and finishing line. All content is in Swedish.
Manual results service
Through our results service you can find complete start lists and results to all our races, except Barnens Vasalopp. The results are published live during the race and are searchable after the race.