What to do with your clothes
Pack a change of clothes separately in a bag and put it by the trucks at the start area. These will then be transported to Mora. Put your overalls in the plastic sack you got together with the start number, and place the plastic sack by the trucks or in the collection pens available at each start group.
Important:
1. Protect your change of clothes from getting wet (for example in a plastic bag inside your bag).
2. The trucks are marked by colour of plastic sack and start number.
3. Put your backpack/bag on the correct truck.
4. Do not send your things by private transport.
How the start works
Joint start at 08.00. Entrance to start group 10 opens at 05.00. Entrance to the start group 1–9 open at 05.30, and entrance to startgroup Elit opens 06.30. You must be in place at your start group no later than 07.45. Some queuing may occur, be there in good time!
If you are seeded your seeding is registered in the data chip which is read at the entrance to the start group.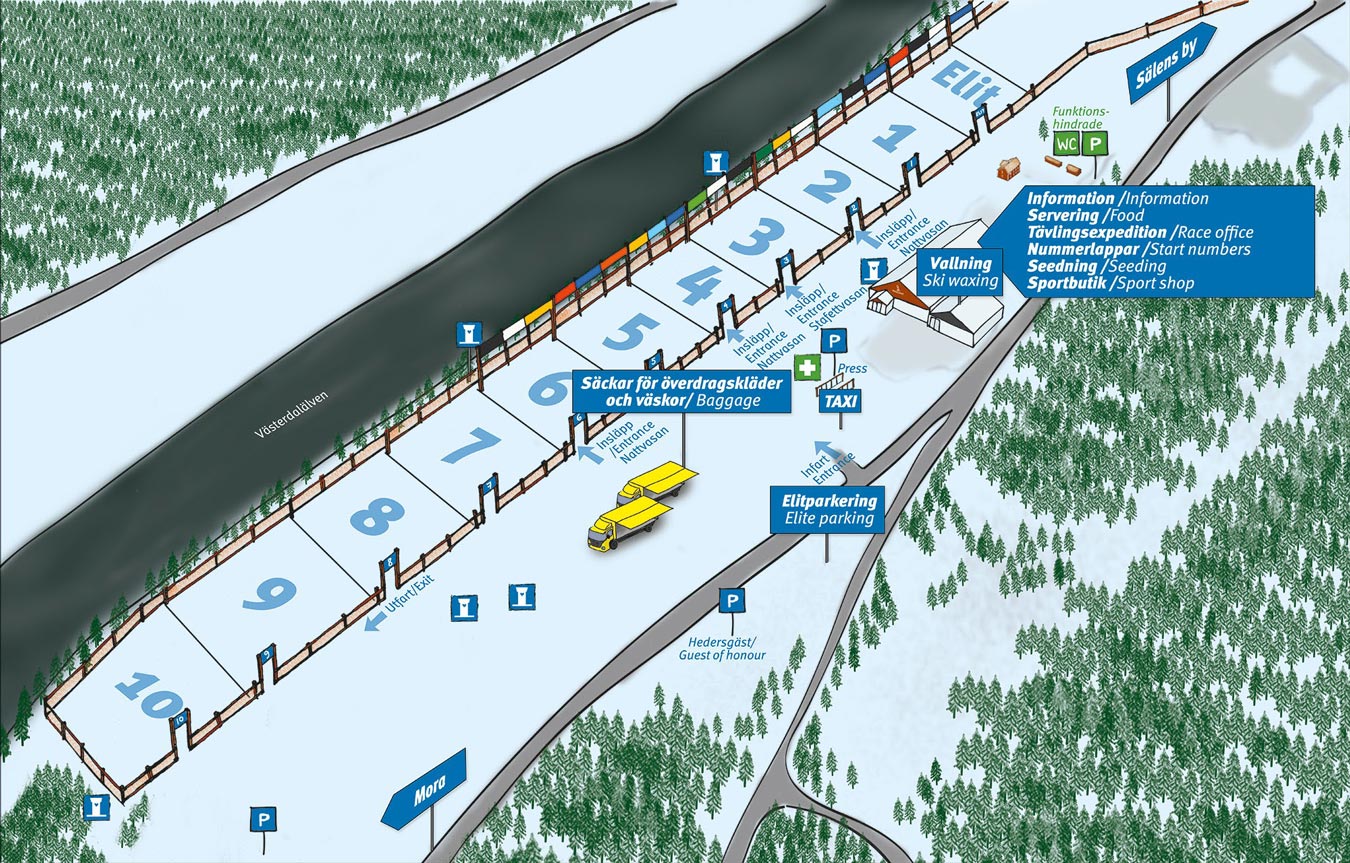 Site map – Start Sälen – Ski (PDF)