Vasaloppet is the world's biggest organizer of recreational races and a part of En Svensk Klassiker. Vasaloppet's Winter Week, with cross-country skiing, and the Summer Week, with mountain biking and running, annually attract almost 100,000 registered participants. Since the start in 1922 over a million participants have passed the finish line in Mora.
Who owns Vasaloppet?
The events are owned by Vasaloppsföreningen Sälen-Mora, a non-profit organization with about 35 year-round employees whose job is to administer, plan and carry out Vasaloppet's various events. The organization in turn is owned by the sports associations IFK Mora Idrottsallians (77 percent) and Sälens IF (33 percent).
Vasaloppet is owned and run by sports associations and all the money that isn't used to buy blueberry soup, prepare tracks, arrange transport or develop the arrangements, goes right back into the sports movement. Apart from generating money for the activities of the owning clubs, Vasaloppet also makes it possible for members of many sports associations to make money for their associations by working as functionaries. These associations provide a total of about 5000 functionaries in connection with our races.
The Vasaloppet Arena
The 90 kilometre Vasaloppet Arena winds its way through the municipalities of Malung-Sälen, Älvdalen and Mora, and the arrangement plays a large part in local industry and growth along the track. The latest economical tourism measurements showed that Vasaloppet participants and visitors spend over a quarter billion SEK in connection with the events each year.
Vasaloppet's soul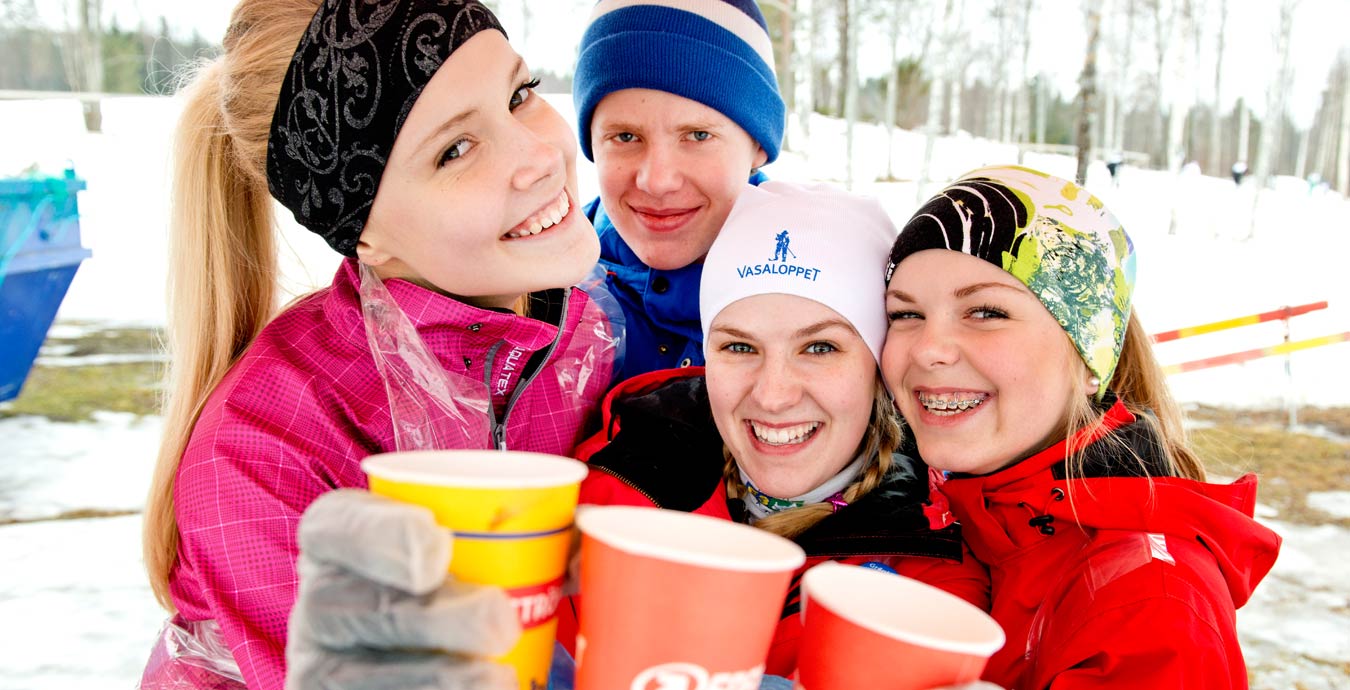 Our functionaries are as important as the snow. Their work is not only key to the event, it also contributes millions of SEK to the sports movement. Many Vasaloppet participants can attest that it is the functionaries' joy and energy that conveys the festive feeling and the so-called "Vasaloppet spirit." Functionaries are quite simply the soul of Vasaloppet, and as many as a tenth of the residents in the Vasaloppet municipalities are Vasaloppet functionaries.
For a long time, the functionary work was done by about twenty associations, but in pace with the growth of the event that number has more than doubled. The area has also expanded, and today the associations come from many Dalarna municipalities.
On the page Functionaries you can read more about these heroes!
Some hard facts
Participants and visitors
A total of 99,847 people registered for Vasaloppet's events in 2018.
The economical tourism effect of Vasaloppet amounts to over a quarter billion SEK each year.
A motivator for sports associations
About 5,000 people are hired as functionaries every year.
About 60 associations are involved every year.
Vasaloppet's contributions to the regional sports movement in Dalarna amounts to about 15 million SEK per year.
Fees to the Swedish Ski Association and Swedish Cycling Federation amount to about 3 million SEK per year (money which is then distributed to district associations all over Sweden).
Generous functionaries – During the winter week we hand out:
38,700 litres of blueberry soup
31,500 litres of sports drink
12,300 litres of vegetable broth
3,090 litres of coffee
186,000 "Vasaloppet buns"
494,000 paper cups
Our owning clubs
IFK Mora Idrottsallians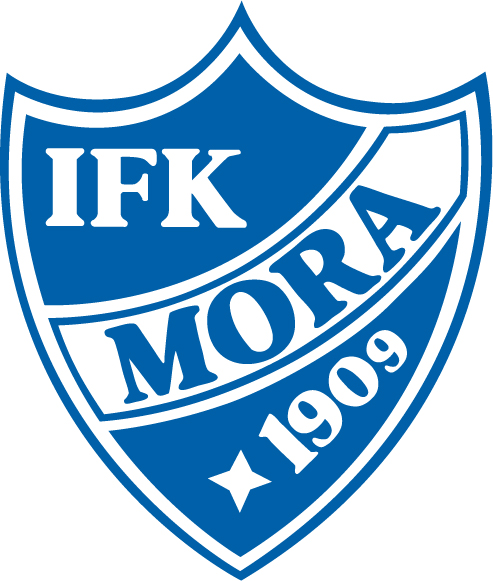 IFK Mora is one of Sweden's best known sports clubs – an association with a tradition and reputation for nurturing ambitious and successful athletes. Their activities are conducted by six separate clubs with IFK Mora Idrottsallians as the main management.
IFK Mora was founded in 1909 and has over the years been involved in many different sports. In 1992 IFK Mora Idrottsallians was formed, consisting of six separate clubs:
Sälens IF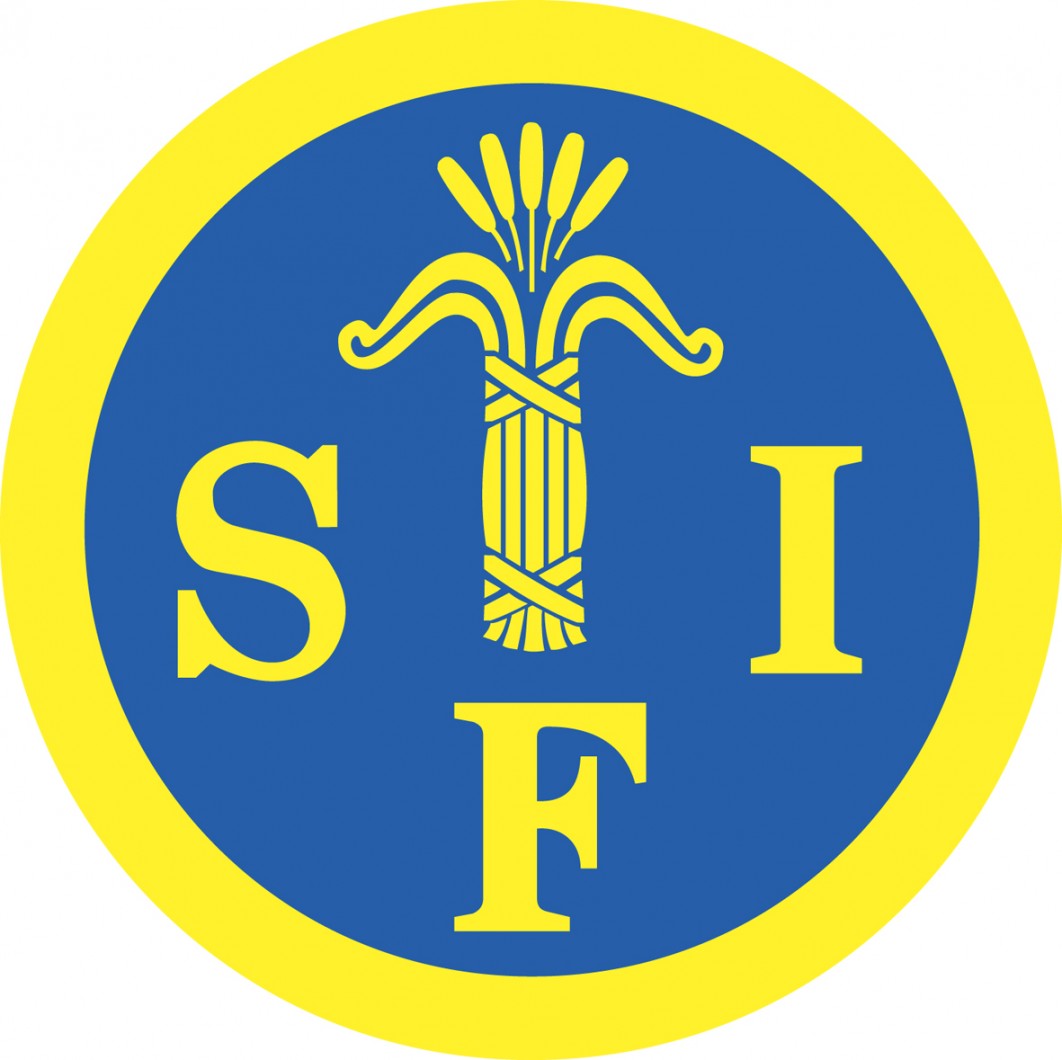 Sälens IF was founded in 1922. In Sälen people have sported, skied and played football for many generations. Our club activities have turned many young people into good athletes and ambassadors for Sälen and the association. Sälens IF organizes its activities in separate sections with a joint management. The sections are: