Our functionaries are invaluable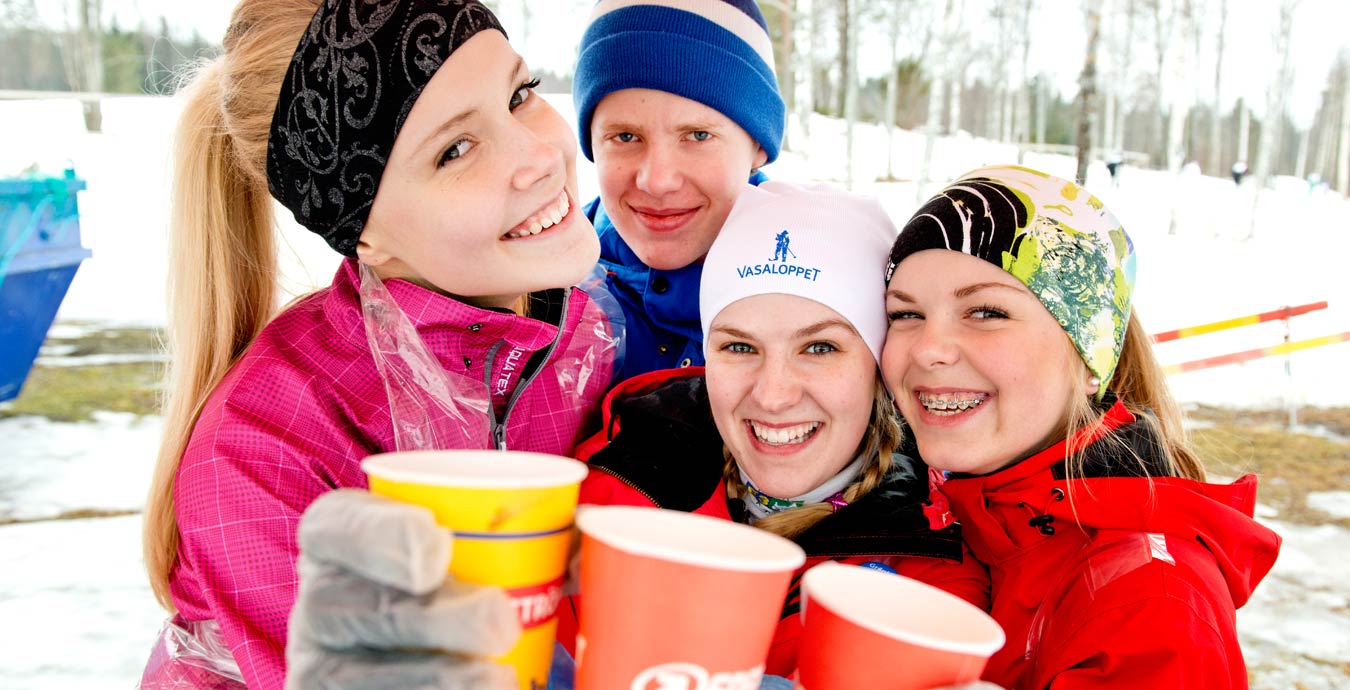 There are many different assignments for functionaries to choose from. Everything from handing out blueberry soup and directing traffic to collecting participants' data chips or waxing skis. It is a well-known fact that our functionaries make an enormously positive contribution to participants' experience of our events.
As a functionary you will be part of an extraordinary camaraderie. Our functionary work is welded together, building a continuous chain to serve and help participants in a way that is much admired across the world. Vasaloppet could not be more proud of its functionaries and their clubs and associations!
Want to be a functionary?
We welcome you as a functionary for our Vasaloppet events! As a functionary with us you will be part of an extraordinary camaraderie. Our functionaries have an important role in Vasaloppet's arrangements during both winter and summer. There are many ways to become a functionary. Contact us at Vasaloppet directly through Susanne Ericson, our functionary organizer. She can be reached at +46 (0)70-257 60 22 or susanne.ericson@vasaloppet.se.